Reading Time:
7
minutes
(You may have read my earlier post "Do you know your WHY?" that I had written recently on finding our true purpose in life. I am writing a series of 6 weekly posts on various interrelated topics where the goal is to infuse our life with purpose, clarity and calm. As you go through these posts I suggest that you keep a journal handy so that you can reflect upon and write down answers to the questions that I ask along the way. And of course, I would simply love it if you would share with your experience of going on this journey of self-exploration with me)
In this SECOND post, I am focussing on the fact that we need to always be clear on what is truly IMPORTANT to us not only in terms of work but in life as a whole. Sometimes we forget that our life is an indivisible whole and that just like a spider's web when we pull at one end there is bound to be an impact at the other end. We may not realise that each time we choose to do or NOT do something, we have already made a decision and that this decision has an impact on our lives. We may also not realise that we are making CHOICES all the time- what food to eat, what clothes to wear, whether to let go of anger or a grudge, forgive, become grateful/remain ungrateful and even how we respond to unfavourable circumstances. The problem for most of us is not whether we have a choice or not, the issue is that we may not be clear on what we want.
Why is it that some people...
achieve what they set out to do where many others give up on their hopes and dreams?
seem to have it "ALL" while so many others are just busy "keeping it all together"?
know exactly how to maintain their physical, emotional and spiritual health as well as the health of their family, relationships while others "let go"?
What is it that makes them different?
The difference is that they know what they want from life as much as they know what they do not want. 
This is quite evident in observing those people who have achieved what they set out to do with passion and enthusiasm. This clarity allows them to take decisions on a daily basis from a place that is aligned to their values and goals. These decisions have a snowballing effect that ultimately over time culminates into the life they wanted to create for themselves in the first place. This is not to say that things will not and do not go wrong in their lives, it is just that these people have the ability to bounce back much earlier from their setbacks than do most others.
The thing is, if we are not clear about what we want, how can we make the right choices?
In my own life, as I have become clearer and clearer on what I want and why it has become much easier to make decisions that are leading to a well-balanced and harmonious life. It has become easier to say "NO" to the opportunities/activities and people when I need to that are not aligned with my values AND at the same time focus on what is important to me.
Once again, I come back to a question I had asked you in my earlier post
"What do I want from life?"
(Reflect upon this and revisit it from time to time, it may give you a sense of direction)
As someone wise had said, "The way you do one thing is the way you do everything"
Even if we are clear on what we want from life, due to our modern way of living we are being constantly distracted and sidetracked from what we set out to do. While growing up each of one of us had certain dreams that we aspired to fulfil when we were older. Yes, some of these may have been hopelessly idealistic and impractical. Also true that circumstances in life can AND do get in the way at times. Yet it is also true that many people who inspire us by doing amazing and previously unthinkable and/or unachievable work did so because they did not let impossible stand in their way. They were brave enough to stick their neck out and stand apart from the crowd as they reached for their goals. Can you find ways to do the same?
Take some time out to ponder and reflect upon the questions below-
What would you do if you knew you could not fail?
Would you do anything differently than what you are doing now?
What is the ONE thing that you would change and the FIRST step you would take towards it?
(Do take the time and write down the answers to these questions- the answers may surprise you and bring you some clarity that you seek)
We are actually not at all different when we are born but somewhere along the way our conditioning (mostly subconscious) takes over and keeps us from doing the best that we can to become the "best version of ourselves" (courtesy Matthey Kelly in his book "The rhythm of life"). Fear takes over and shackles us whether we ever realise it or not. But mostly, we forget that we have the power to CHOOSE.
And as a result, as we grow older we lose the gift of knowing what needs to be done and of making healthy decisions. We start worrying about what to feed our child, which 'diet' to follow, how to parent, which exercise regime to follow and so on and so forth....you get the idea! We start relying on "experts" to tell us what to do. We lose sight of what is important to us and feel disoriented or confused as we move from activity to another living on automatic pilot. It often takes a wake up call like a health or financial crisis to wake us up from our stupor and start making changes. However, if we know what we stand for and what we want it makes much easier to make decisions that are good for us.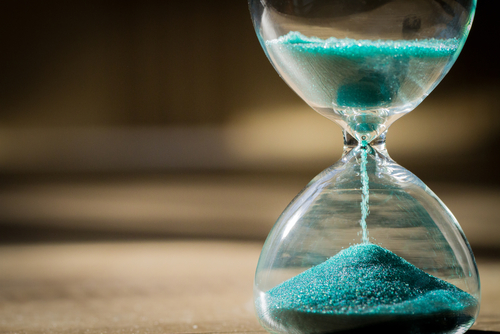 This also translates into the activities that we do on a daily basis as well. Due to the frenetic pace of modern life, many of us are affected by an "urgency addiction". Rather than doing the things that matter to us and which will propel us towards our goals, we end up spending the majority of our time putting out mini fires that feed this addiction. That is not to say that we should not be focussing on those things that need to be tended to on an urgent basis.
The problem is that we fail to realise that many activities which are actually "important" to us gets overlooked and even ignored in this process. As we move from one "crisis" to another, we get so caught up in the "doing" that we never stop to reflect whether it really needs to be done in the first place.
How much more fulfilling life would be if we... 
did not wait for some kind of crisis or a wake-up call?
did not wait for our health to fail, our relationships to die or our children to grow up while we were too busy earning a living to start making changes and focussing on doing what really mattered most?
took out the time to understand what is truly IMPORTANT for us and then worked towards incorporating it in our lives?
Take out the time and write down YOUR answers to the questions
What's important to you or what matters to you most?
Why is it important to you?
Lastly, I want to share with you a beautiful exercise that I came across in the book (I highly recommend this book if you would like to work on knowing what is important in your life and how to schedule your priorities rather than prioritise your schedule with endless to-do lists etc) "First things first" by Stephen Covey. You can buy the book HERE.
The story goes like this....
At a seminar, an instructor was teaching time management to a group of students and asked them to participate in a quiz. He pulled out an extremely large jar and set it on a table. He took out some fist sized rocks and asked " How many of these rocks do you think will fit into this jar?"
Once the students had made their guess, he placed them, one at a time, into the jar until the jar was full.
Then he asked, "Is this jar full?"
Everyone said, "Yes."
"Really?" he asked. "Let's see." He took out some gravel and dumped them in. He shook the jar, causing the pieces to fall into the spaces between the big rocks. He asked the students again, "Is the jar full?"
His class was catching on. "Probably not," one of them answered.
"Good!" he replied. He then brought out a bucket of sand. He dumped the sand in and it went into all the spaces between the rocks and the gravel. Once more he asked the class, "Is this jar full?"
"No!" the class shouted.
"Excellent!" he replied. Then he grabbed a pitcher of water and poured it in until the jar was filled to the brim.
He then asked, "What is the point of all this?"
One student said, "You can always fit more things into your life if you really work at it."
The instructor replied, "That's true, but that's not the point."
"The point is if you hadn't put the big rocks in first…… would you ever have gotten any of them in?"

What do YOU think your BIG ROCKS are? I would love to hear from you!
The main thing is to keep the main thing the main thing ∼ Stephen Covey